Yoga Teacher Mentorship Program
You are capable of more than you know…
New session starting Spring/Summer 2017. Contact info@yogacentral.ca for more details.
Teaching yoga does not come easy. It must be cultivated, with love and curiosity.
The Yoga Teacher Mentorship Program honours your desire to teach, your questions and views. It will consider and challenge who you are as a yoga student and teacher, requiring thoughtful, honest and enthusiastic effort.
This is a real-time, hands-on program. You will teach, adjust, critique, absorb, share and unite. Most importantly, you will nurture the seeds planted during teacher training and compassionately witness them as they germinate and bloom.
The program is six consecutive weeks. To maximize engagement and learning, only five teachers are accepted per session.
• Discuss aspirations, identify obstacles and create a plan to gain confidence and competence
• Teach yoga and perform adjustments, followed by peer and mentor feedback
• Review and feedback of a yoga teaching plan
• TMP Manual
Prerequisites: Accredited 200 RYS yoga teacher (or equivalent)
Investment: $500 Early Bird before May 15th, 2017.  $550.00 after May 15th.
Cancelation Fee of 50% will apply if we are unable to fill the reserved spot.
Yoga Alliance Continuing Education Hours: Workshop qualifies for up to 30 contact and 3 non-contact hours.
Yoga Central Teacher Mentor: Chantelle McNichol is beginning her tenth year of teaching. Much has evolved but what remains consistent is this: yoga is about infinite learning, and presents endless opportunity for grace and boundless joy.
Dates:
Friday, June 9, 16, 23
Sunday, June 11, 18, 25
Break week
Friday, July 7, 14
Sunday, July 9, 16
Times are: Friday 6pm-9pm, Sunday 8:45am-11:45am.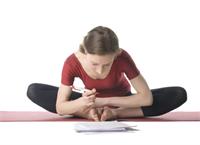 Spark your creativity and open up your writing practice with yoga over three illuminating workshops:
Place, Character, Dialogue
As a participant you will experience free-flow writing as well as writing exercises interspersed with yoga to tap into your imagination. -No yoga or writing experience necessary- Bring a journal!
Katherine Koller  is a playwright, novelist and screenwriter whose yoga practice is integral to her writing process. To register contact:
Tracy Carroll is a freelance theatre dramaturg and director whose yoga practice has led her to become a certified Hatha yoga instructor and dedicated practitioner and teacher of Ashtanga yoga.
Date: Fridays June 2, June 23 & July 7, 2017 at Yoga Central,
Time: 1:30-4:00PM
Cost $50 + GST for each workshop or $125 + GST for all three
Yin and Massage
Join Nikki Henriksen and Ricky Brennan along with Registered Massage Therapists in two hours of Bliss. This special yin class will be sequenced to be massage friendly by the therapists. No experience in yoga is needed, this class is beginner friendly. There will be soft music, scented candles, and oil used during class to create an atmosphere to promote self healing. Enjoy this gift to yourself and let this team float around the room providing massage during your yin yoga practice.
There are only 24 spots available. Massage therapists are hired based on how many students are enrolled.  For this reason there will be no refunds or cancelations 7 days prior to the workshop.
NEXT YIN AND MASSAGE WORKSOP: Sunday September 24th, 2017
Time: 3:30pm-5:30pm
Cost: $50.00
Labour and Birth Preparation
Experience an interactive workshop that combines yoga and pain-coping practices to prepare you and your birth partner for labour. Join Vera Resera (Certified Yoga Instructor) in learning a variety of poses and massage techniques that help: Ease pregnancy discomfort, increase flexibility and range of motion 
Connect the body, mind, and spirit between Mama, Baby & Partner Follow Kayla Becvar (Birth Doula) as she guides you through: Labour etiquette and what to expect. Encouraging baby into the best position for birth. Hands-on pain coping, breathing, and awareness practices.
**Please bring a yoga mat, water, and either a non-stretch extra wide scarf, a woven non- stretch baby wearing wrap, or even a flat bed sheet.
Date: Saturday June 10th
Time: 2pm-5pm
Cost: $70.00/couple. Only one person needs to sign up to reserve the spot for two.
Yoga Tune Up® Exploration Weekend!
Friday May 26th, 2017    6pm-8pm
Creating Your Body Map: A Full Body self-massage workshop
We'll start our weekend journey by creating a road map for the body. Using the YTU therapy balls to discover and uncover body blind spots, these can be caverns of tensions in your joints and crevasses of tightness in your tissues, starting from the feet and traveling to the head. This full-body rolling session includes gentle stretches and breathing techniques which will allow you to experience a state of deep, conscious relaxation. You will leave feeling refreshed in body, mind and spirit.
Sunday May 28th, 2017    12noon-2pm
South of the Border: A Lower Body YTU workshop
Now that you have your map from Friday night, we will be diving into the deep waters of the lower body. Starting from the South Pole and using the landmarks on your map, this session will focus on creating healthy movement in your feet, knees, and hips that will sustain your practice and life's pit stops off of the mat. Chronically tight, weak and unstable hips can lead to overuse or compensation injuries as well as pain. This can radiate to your knees and feet. In this workshop you will move through playful and challenging techniques that will create new strength, stability and spaciousness in the hip joint and throughout the legs and feet. You will walk away with new knowledge to increase your range of movement and align yourself with consistent precision in many classic postures.
Sunday May 28th, 2017   2pm-4:30pm
The Northern Terrain: An Upper Body YTU workshop
Continue your road trip as we 'roll' towards the North Pole. In this final segment of our exploration, we will discover the vast landscape of the core, shoulders and neck. Like the solidity of the Rockies, our upper body can get stiff and immobile. This workshop is entirely dedicated to unburdening your upper extremities, neck and spine and we will focus on the anatomy and movement patterns of the shoulders, arms, wrists, and hands. You will spend an afternoon exploring the upper body and learning the kinetic relationships of the shoulders to the core.
You will receive 1 set of tune up balls.  If you sign up for 2 or more sessions, please bring your balls to each session.
No yoga experience is necessary to enjoy these workshops. Each will build on each other but feel free to sign up for singles too – you will benefit either way!